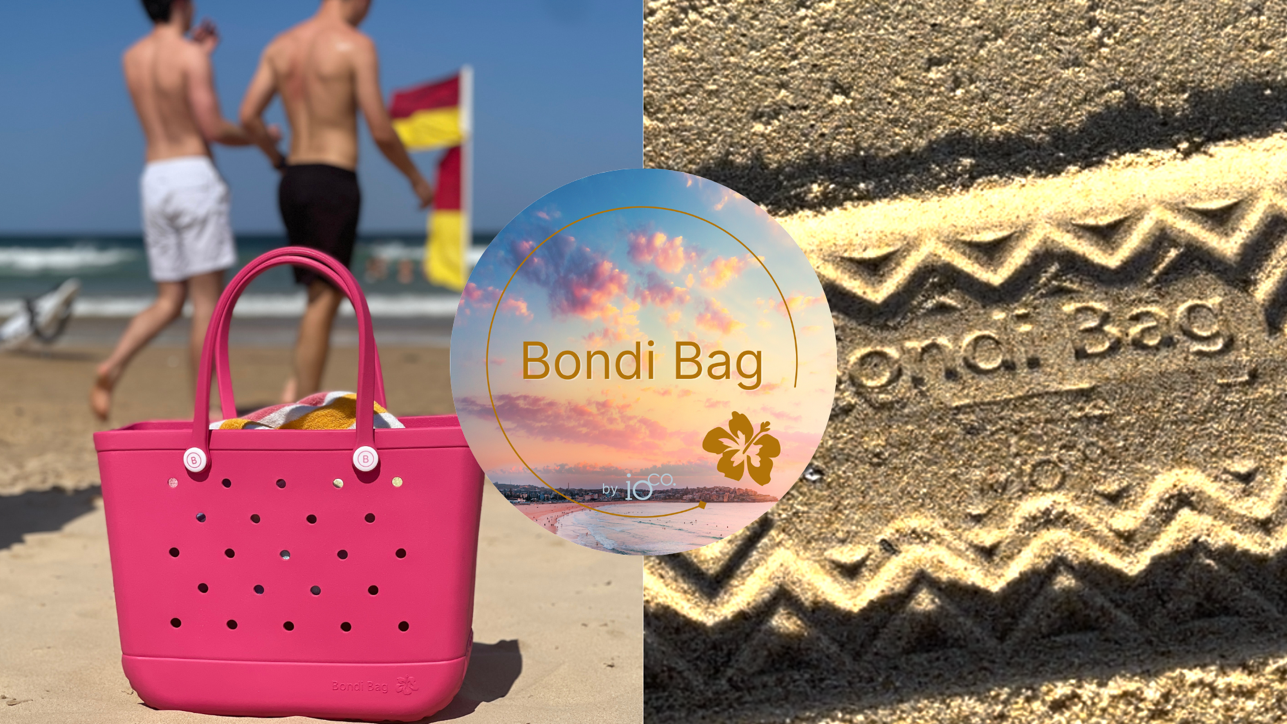 Unveiling the Bondi Bag: Your Ultimate Beach Companion
When it comes to beach days, there's no denying the importance of having the perfect beach bag. It should be beautiful, spacious, and durable, capable of carrying all your essentials while maintaining that unmistakable beachy charm. But what if we told you there's a beach bag that takes things a step further? Introducing the Bondi Bag - a revolutionary beach bag made from the same material as Crocs.
The Evolution of Beach Bags
Beach bags have come a long way since their humble beginnings. From simple totes to intricate designer pieces, these bags have always been a symbol of summer style. In 2016, summer beach bags were all about making a statement, and the Bondi Beach Bag continues this tradition with a unique twist.
Crafted from the same material as Crocs using pure EVA
What sets the Bondi Bag apart is its construction from the same material that has made Crocs famous - a lightweight, durable, and water-resistant material that's perfect for the beach. Just like your favourite pair of Crocs, this beach bag is designed to withstand the elements and look great while doing it.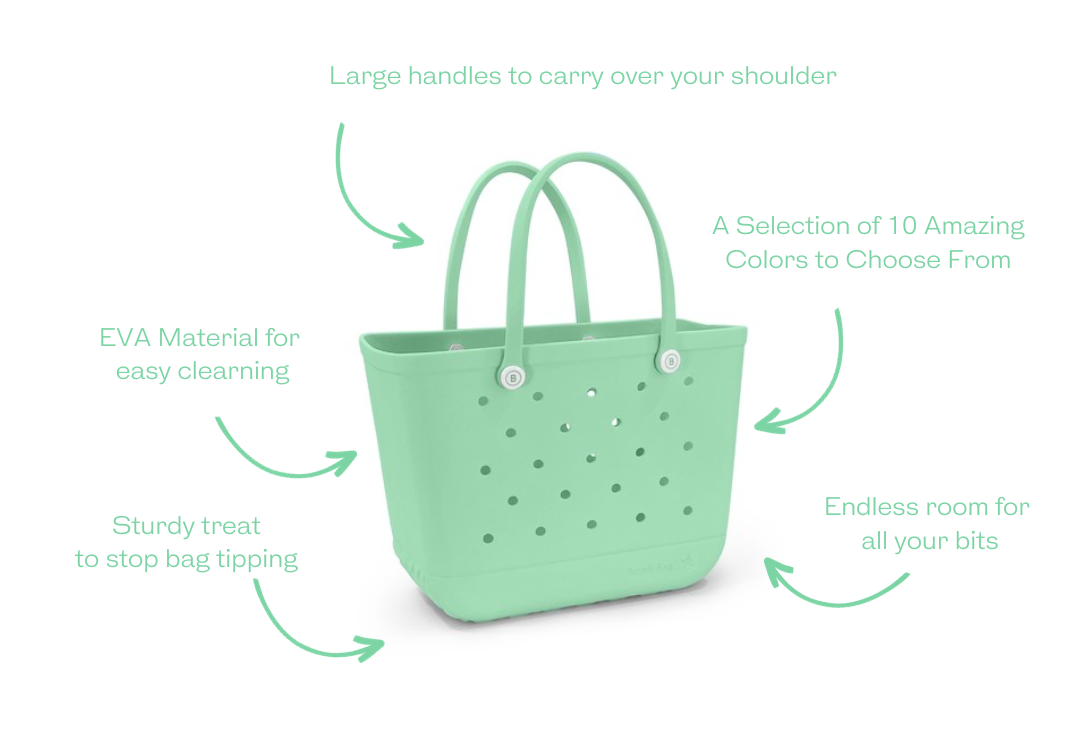 Key Features of the Bondi Bag
- Lightweight: EVA is known for its low density, making Bondi Bags easy to carry even when packed with beach essentials. This helps reduce the overall weight you need to carry to and from the beach.
- Wide base Design: The Bondi Bags are made with a wide base to enhance their stability and make them less likely to tip over when placed on uneven or sandy surfaces, making them perfect for the beach.
- Spacious: With its large EVA design, the Bondi Bag offers ample space for all your beach day essentials. From towels to sunscreen to your favourite beach read, there's room for everything.
- Stylish: Who says a beach bag can't be stylish? The Bondi Bag comes in an amazing selection of colours, including the ever-popular Sunny Yellow and Bossy Pink. Choose the one that matches your style and make a statement at the beach.
- Made from EVA - Made from the highest quality, pure EVA, the Bondi Bag is durable, spacious, waterproof, washable, and perfect for every adventure!
- Convenient: The Bondi Bag comes with a shoulder strap for easy carrying, making it a breeze to transport your beach essentials from car to shore.
- Sand-Proof: Tired of finding sand in your beach bag long after your beach day is over? The Bondi Bag's Crocs material is sand-resistant, so you can leave the beach where it belongs - on the shore.
- Great for Tweens: The Bondi Bag is versatile and trendy, making it an ideal choice for tweens who want the next hottest item to carry their beach essentials in style. Mix and match your Bondi Bag with your swimmers and make it an entire look.
Get Your Bondi Bag Today
Don't miss out on the chance to own the ultimate beach bag that combines the comfort and durability of Crocs, BUT in the best beach bag you will ever own. The Bondi Bag is the perfect companion for your beach adventures this summer. Get yours now and experience the future of beach bags!