Sustainable Samples
IOco Gift Designers are exactly that, designers. We design innovative, on trend, fun & eco ranges for the Australian market but not all ranges make the cut.
In the early days, many of our sample ranges collected dust on our shelves in our warehouse, eventually heading to the tip. As we grown and learn more about living sustainable lives and design more products around eco-friendly alternatives, we were challenged about how we managed our sample and imperfect stock. Our team met to brainstorm ways we could manage this better and decided we wouldn't send these products to the rubbish, but we would sell these ranges through the IOco Outlet and be transparent with you about each range.
Some ranges just aren't perfect enough to sell to our Retail Stores, but they function the same and many only have a small cosmetic mark from manufacturing. Some ranges are samples that don't make it to our catalogue. Each product is selected and priced so you that you get a great bargain, and we are minimising the amount of good product going into landfill.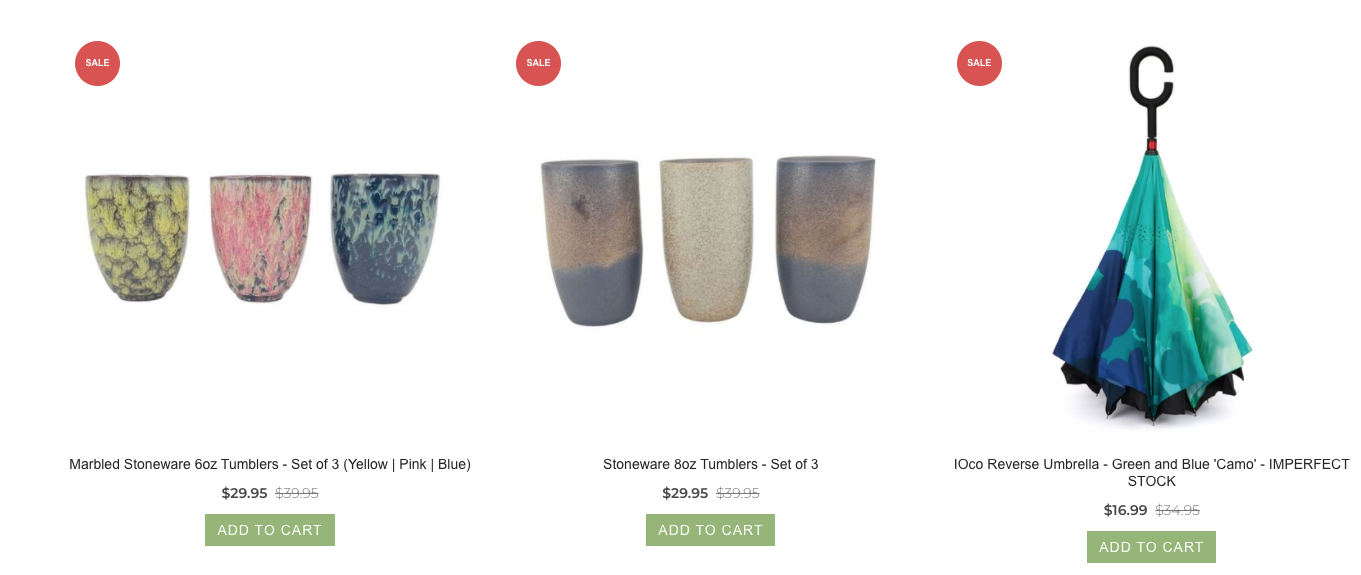 With our continued commitment to minimise waste and packaging across IOco ranges, it's a no brainer to offer these ranges to our customers who are on the hunt for a great deal.